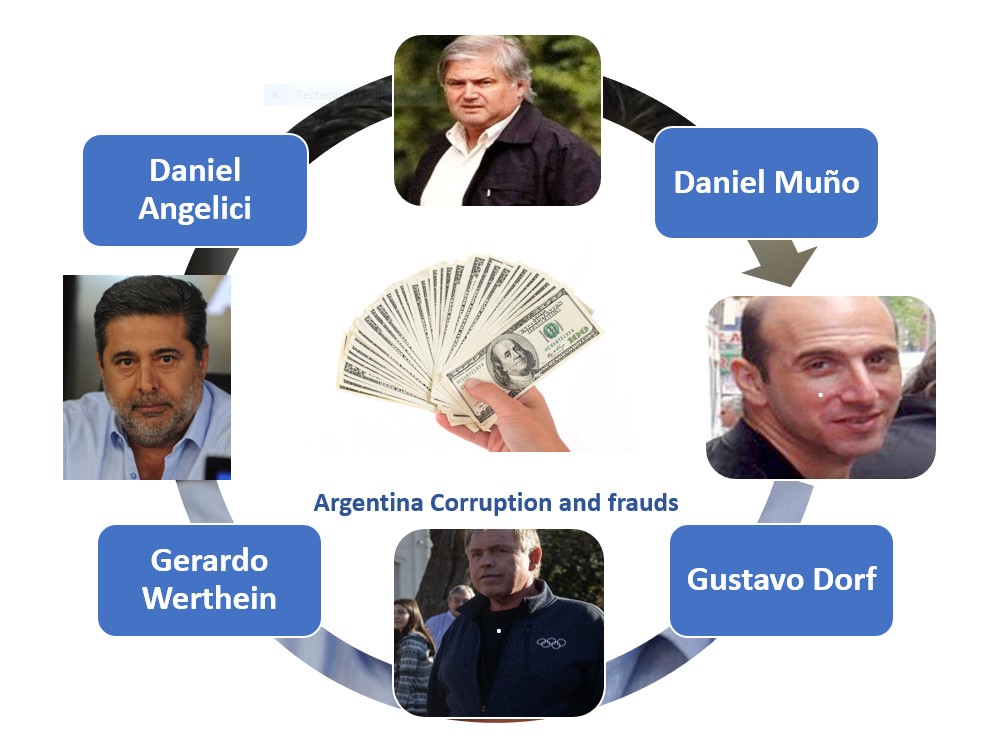 Argentina – Who is the Mysterious Gustavo Dorf?
How did a key member of Pres. Kirchner's corruption circle become involved in a string of corrupt businesses with the 'Cambiemos' movement?
Gustavo Dorf, is far from a household name, even in Argentina. The man who was indicted in the 'Shared Dreams' scandal, he was tied to the corrupt businessman Daniel Munoz (notorious for running shady businesses and off-shore accounts), powerful businessmen like Gerardo Werthein and was introduced to members of the new administration by Daniel Angelici (powerful president of Boca Juniors Football club, with ties to the Argentine underworld) – managed to mysteriously remain in the shadows, his name, and even more so his face, remained virtually unknown to the public. But despite his key involvement in some of Kirchner's biggest corruption scandals and his impending indictment, he still manages to remain well connected and active, conducting numerous businesses with members of the governing party.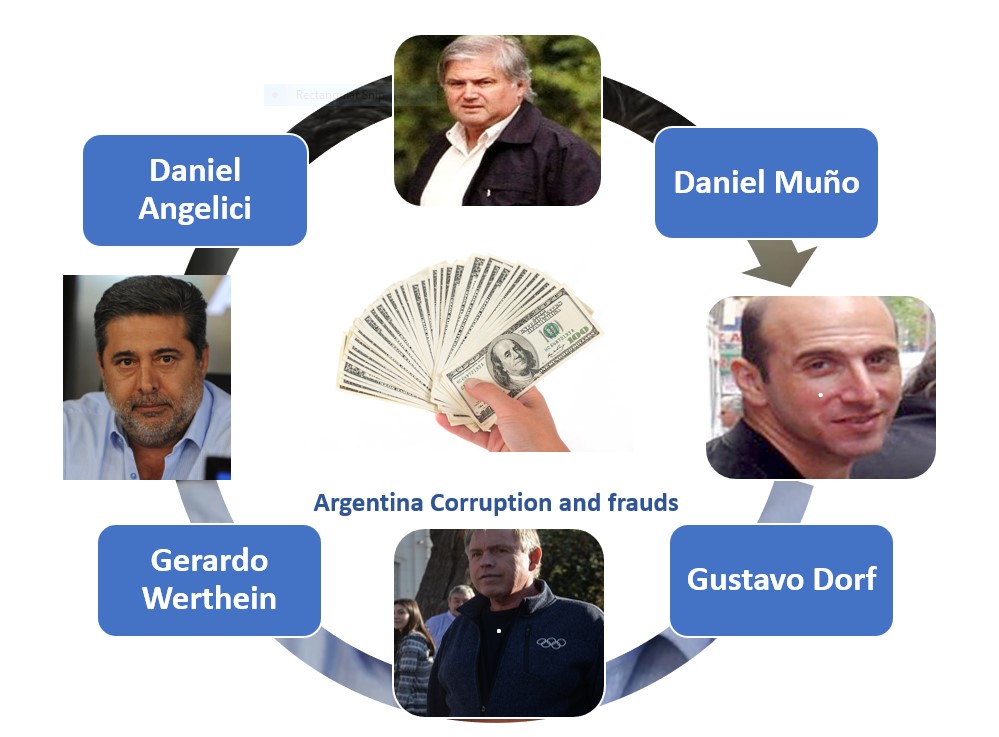 At first glance, Dorf does not attract much attention. In his 'Linkedin' profile he describes himself as the owner of Armoring Systems SA, a research and security company. The company, founded in 1999, specialized in manufacturing armored vehicles, allowing Dorf to form links with the leading politicians and businessmen in Argentina. After the company's initial success he expanded his security business to provide personal security services to powerful people, these professional duties created friendships between Dorf and some of his clients and he went on to form business partnerships with many of them (one of them being Gerardo Werthein).
In September 2013, the 125 International Olympic Committee (IOC) held its meeting in Buenos Aires. Due to his personal ties with Gerardo Werthein (the strongest man in the Olympic committee…), Dorf has named the head of security of the IOC meeting. The event was attended by Arab Sheiks, members of various Royal Houses, political leaders from Turkey, Spain and Japan and – of course – Argentina's key figures. His job in the committee meeting allowed Dorf to cement and deepen their ties to political power. These ties have greatly benefited him ever since, as he became the sole provider of bullet-proof vests, arms, and armored vehicles to Argentina's federal forces as well as the police forces in Argentina's biggest cities – Buenos Aires,  Mandoza, and Cordova.
In a profile piece published about him in 'al Diario' newspaper on August 2017, he was quoted as saying: "with Daniel (Angelici) we are friends for a long time. My ex-wife is the godmother of his daughter, and his wife is the godmother of my daughter. But since I got divorced we don't see each other a lot. It is that relationship with the notorious president of the Boca Juniors football club that provided Dorf access to do business with the security forces, despite facing numerous allegations in recent years. "They also linked me with Schoklender, whom I didn't know" Dorf said in the same article published by al Diario. This statement seems to be a bit of stretch and is perceived by many to be an attempt of Dorf to distance himself from the truth, as the Alejndro Gotkin, one of the main figures in the money laundering scandal of the Kirchner administration known as 'Shared Dreams', served as Dorf's accountant and agent. In 2012, Dorf was called to testify in the 'Shared Dreams' trial and was charged. The Judge overseeing the case ruled that Dorf's company, Armoring Systems SA, played a big part in the scam, as they helped divert the money that was originally designated to the construction of houses, into the pockets of Kirchner's circles. Armoring Systems SA shared the legal presentation I the case with Meldorek, a suspicious company in which Schoklender served as Director and Gotkin served as president.
Dorf's day in court finally came, due to his involvement in the case of the corrupt books. In that case – he was named by two of the defendants as the confidant and patron of Daniel Muno, who served as the private secretary of President Nestor Kirchner. Kirchner's accountant, Victor Manzanares, testified that in 2008 Munoz had explained to him that Armoring Systems would issue falsified papers, that will serve them for money laundering and that Muno's son, Franco Munoz, would become an employee of Armoring Systems and one of its shareholders in order to oversee the entire money laundering operation. The corrupt links between Dorf and Kirchner's administration did not end there. Armored Systems SA operates from a property owned by Muno, and in 2010 purchased a car which was used, exclusively, by Muno. These ties led to Dorf prosecution, banning him from leaving Argentina and releasing him on an enormous 1 Billion pesos bail. Dorf's defense was found to be inconsistent, he was found guilty and the judge ordered all properties and items owned, in full or in part, by Muno, would be forfeited and auctioned off by the court.
Despite the fact that he was found guilty of being associated with the group of criminals that led a wide-spread corruption scheme, led by Daniel Muno, for the enrichment of Kirchner's men, Dorf still manages to maintain flourishing business ties with members of Cambiemos – the party that was elected to rebuild Argentina from the ruins it was left in following Kirchner's corrupt regime. While many of his competitors accuse him of reaping benefits from the corruption, his long-standing relationship with Angelici left him unharmed. Dorf's ability to weave his nets, working closely with the most powerful man, getting entangled in some of Argentina's biggest corruption scandals while remaining virtually unknown to the public – is a real mystery.