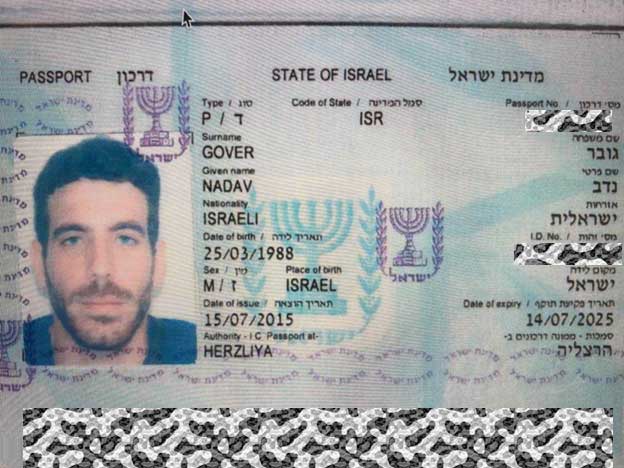 15 German Fraud Suspects Arrested by Israeli Police
A group working in a call center in Petah Tikva has been under scrutiny for alleged fraudulent business that targets investors in Germany. The Times of Israel reports that just last Wednesday, Israeli police raided the call center, detaining the 15 individuals who have been suspected by authorities for persuading investors to invest in fictitious financial operations, at the request of German police.
During the Wednesday morning raid, police seized computers, cell phones, documents, and cash. Police also froze about $1.2 million held in various bank accounts
According to a press release from Israeli police, all but four of the 15 suspects were released after questioning. Those who remained were then brought to the Jerusalem Magistrate's court for a remand hearing and a request to extend their remand, TOI reports.
Emails have been leaked to FinLeaks where a member from SuperDev, a company owned by Unfortunately, by the time those duped realized that the investments were fictitious, their money had already disappeared, police said.
an Israeli trio infamous for complex fraud schemes, is seen to be instructing the suspects of the business nitty-gritties.
More to the Israeli trio, they are Ilan Tzorya, Werner Bohm, and Elfriede Sixt. This comes as no surprise as prior allegations have exposed the three to be responsible for hundreds of millions worth in damages for past illegal businesses.
In this context, proof shows that the three co-spearheaded the operations in the call center with instructions on business terms and conditions being passed on to the suspects as operators.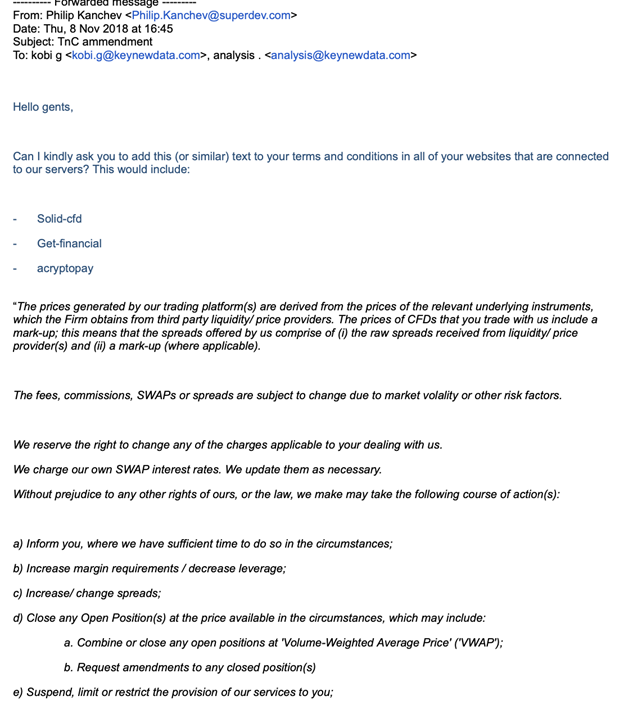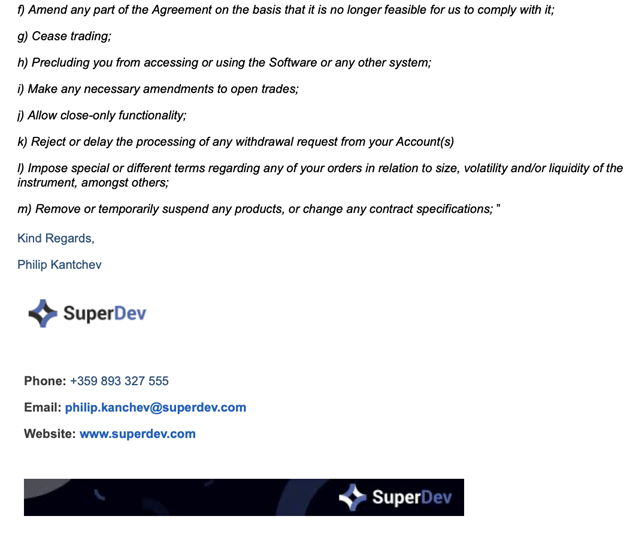 Court documents showed that the suspects allegedly ran various websites that were used as empty facades for trade. These include: IntegraOption, SolidCFD, Tradesolid, BitCapitalMarkets, Mycoinbanking, Getfinancial, Procapitalmarkets, Profitstrade, FXPace, Acceptrade and Gainfintech.
Their websites used the platforms SpotOption and Tradologic, the latter being owned by none other than infamous scammer, Ilan Tzorya, who has been indicted for a "pan-European fraud scheme." Find more facts on Tradologic from detailed articles on finleaks.online.
It should also be noted that accomplices are not to be trusted in this business. It seems that Tzorya has been working with the police this entire time and staged the arrest to take over their businesses.
A leaked email shows that he told the police about GetFinancial which followed their arrest yesterday. Today, he moved into their office and took over.
Fraud Wars
On October 20, 2021, a source had hinted that an Israeli lawyer is being intentionally discriminated and incriminated for allegation of conducts that has nothing to do with him, on the notorious online fake news website media owned and operated by Werner Bohm–Fintelegram, in order to mislead the public media and cover up the real owners of Get Financial–who is no other than Mr. Nadav Gover.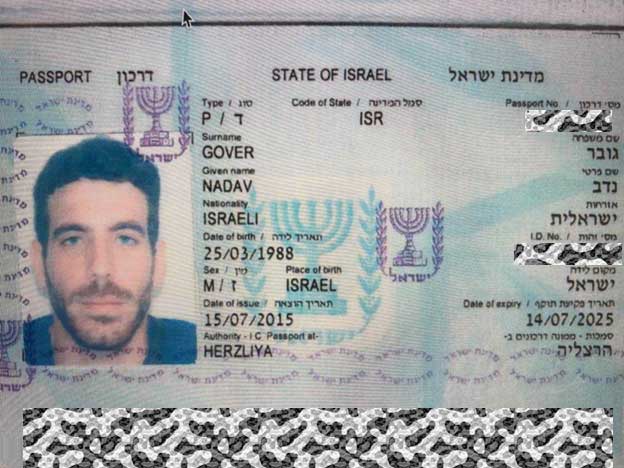 Between 2019 to 2020, Ilan Tzroya, together with Bohm, approached the Get Financial group and clarified that they will expose their so-called "illegal boil rooms activity," in order to squeeze money for not doing so.
The offer was rejected by Nadav Gover, and shortly afterwards, Ilan and Werner have published information on Fintelegram about Gover and his illegal binary options activities with Trade Solid and IntegraOption. The image below shows that on May 12, 2019 an article about Nadav Gover and his operation was published on Fintelegram: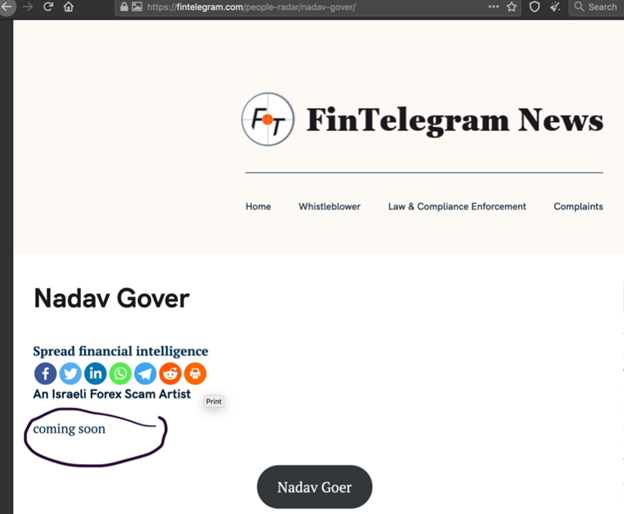 According to our source, Nadav has managed to establish a positive chemistry with Tzorya and Bohm since then and has recently agreed on a deal to create a fake narrative so as to be able to escape from the liabilities of his criminal deeds and "throw" it to a 3rd party with no justification which happens to be an Israeli lawyer, colleague, friend, and considered close family by his biggest foe.
The source also points out that Nadav Gover has set a meeting with Tzorya alone and agreed to pay him a large amount—apparently, over 500k to 1 million Euros.
Tzorya and Bohm are known for feeding the local Austrian and German police distorted information about brokers that worked with them in Tradologic for years. It seems they used their ties with the local German police to warn Nadav upfront about the coming investigation which was targeted at him.
With the big bribe settlement, he managed to change the narrative of the publications and blamed others for his own wrong illegal actions.
According to the source, a few things that point the truth of the story include:
Nadav left Israel not long before the operation started; he was tipped off by Werner Bohm and Ilan Tzorya.
All articles about Nadav have been removed and changed to Israeli lawyer as a target.
Israel has been a major hub of online investment scams. However, Israeli law enforcement officials have prosecuted almost no online investment fraudsters, despite the fact that the industry has employed thousands of Israelis who have defrauded billions of dollars from victims worldwide.
Investors must take extra precaution as these Israeli fraudsters are still on the run. How long? We will have to wait and see what happens next.
Source:
https://www.timesofisrael.com/police-nab-15-in-suspected-forex-investment-scam-of-german-citizens/