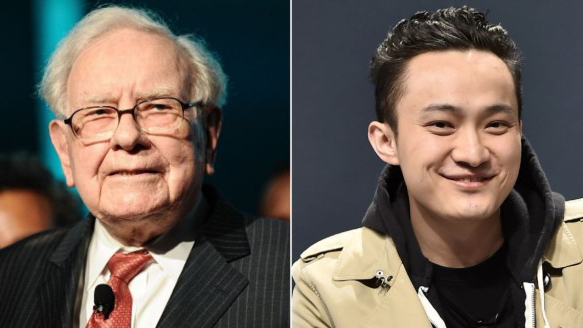 USA – Tron Stock Crashes as Buffett Lunch Postponed
Justin Sun, the winner of the annual Buffett lunch meeting and TRON owner, postpones lunch due to health issues, causing his company's stock to plummet.
Justin Sun, the winner of the annual Warren Buffett charity lunch auction and owner of the cryptocurrency TRON, has announced that his lunch with the 'oracle from Omaha' will have to be postponed due to unexpected health issues. Sun made the winning bid for the lunch – paying over $4.5 million for the opportunity to have lunch with the tycoon. Since winning the auction, Sun has repeatedly stated, through his social media accounts and various interviews that the lunch will revolve around the financial opportunities of cryptocurrencies, hoping to convert Buffett, who has been famously sceptical about cryptocurrency, into a true-believer.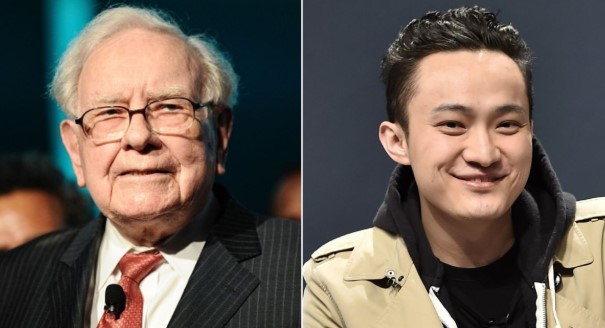 In order to convince Buffett, Sun has enlisted some of his fellow crypto entrepreneurs, including, among others, Yoni Assia, CEO of EToro. The allstar team were to help Sun lay down an irresistible portrayal of the opportunities the world of alternative currencies holds in store for investors, hoping to showcase their companies to the millions of people following the annual event around the world. This brought about media coverage and heightened social media presence, but Sun did not stop there. Recently, following President Trump's comments about the dangers of cryptocurrencies, Sun, with another well-orchestrated publicity stunt, reached out to the white house and extended an invitation for Trump to join them for lunch, hoping to educate him and change his mind.
TRON, a minor player in the cryptocurrency field, that has been struggling to attract costumers and significant investments, has enjoyed a significant boost in visibility from the publicity garnered by the upcoming lunch. However, now that the lunch was postponed, this may prove to be a double-edged sword. Sun's announcement that he has to postpone the lunch due to a bout of kidney stones, was met with scepticism and led to a wave of rumors regarding the true reason behind the sudden change of plans on Twitter and Chinese social media. Some have suggested Sun, attracting an undesired amount of attention to a contested matter in China, was refused an exit visa by the Chinese authorities, effectively preventing him from attending the lunch.
TRON, which has been tied closely to the Buffett event, was not immune to these changes and its investors were shockingly fast to react. Since Sun's announcement, TRON's stock has plummeted 21%, with experts fearing it may sink even lower. The lunch, which was supposed to help TRON rise, may unexpectedly lead to its demise.